Our highly qualified Board Certified Providers were personally selected to join the practice by Dr. Mary Dailey-Smith, President and Founder of WeCareMD. They are facilitators of healthy lifestyles, and pride themselves in treating every patient with dignity and respect. WeCareMD equips this distinguished team of Board Certified Providers with the most current tools and latest technology to ensure our patients receive the highest level of quality care.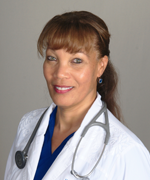 Dr. Mary Dailey-Smith
Dr. Mary Dailey-Smith is the President and Founder of WeCareMD, and she has been Board Certified in Family Practice since 1998. Dr. Dailey-Smith conducts an extensive training program to ensure her Board Certified Providers have a clear understanding of all procedures and the high level of standards set forth by the practice. Read more . . .



Steve Conley PA-C, MPAS, APA
Steve Conley joined WeCareMD as a Physician Assistant in 2012. He received a Bachelor of Arts degree from the University of Texas at San Antonio, and a Masters degree in Family Medicine from the University of Nebraska. Read more . . .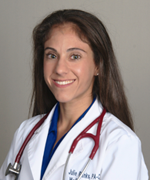 Julie Banks, PA-C
Julie Banks PA-C joined WeCareMD in 2016. She began her education at Clemson University, where she obtained her Bachelor degree in Food Science and Human Nutrition. After practicing as a registered dietitian for 2 years, she returned to school and got her Masters of Science in Medicine from Trevecca Nazarene University in Nashville, TN.
Read more . . .