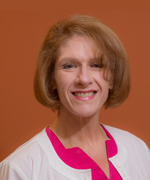 Lisa Williams, Practice Manager
Born in Macon, Georgia, Lisa Williams developed a love and passion for the medical field at a young age, and has been working in management, staff development and training for over 20 years. Lisa joined WeCareMD in 2008 as the Practice Manager and plays a major role in operations.

During her tenure in medical management, Lisa has successfully opened three practices assisting with physician credentialing, interviewing and hiring qualified staff, human resource management, medical billing and coding, trouble shooting and problem solving.