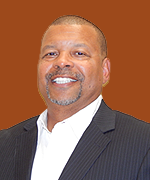 Hugh Smith, Chief Financial Officer/Vice President
A native of Nashville, Tennessee, Hugh Smith serves as the Chief Financial Officer and Vice President of WeCareMD. He provides oversight of the Management Team, and has primary responsibility for human resources, finances and contract negotiations.

Hugh is a graduate of Tennessee State University where he received his degree in Industrial Technology. He has previously held senior level positions with several companies including Dunn & Bradstreet, Metro Networks, Trader Publishing, Consumer's Choice of Atlanta and Lenox Financial Mortgage Corporation.